Table of Contents
Since February 24, 2022, the day russia attacked Ukraine, the lives of many Ukrainians, including members of our large Label Your Data team, have changed drastically.
There are and will be many stories of Ukrainians who have been affected by this war. Even after the war in Ukraine is over, the mark will remain for Ukrainians for a long time to come, and we believe that this war will leave a tangible trace on the rest of the world, too.
We've recently talked to our colleague from Irpin, Oleksandr Zadorozhnyi, the Project Manager at Label Your Data. Today, we'd like to share with you his story from one of the hotspots during the russo-Ukrainian war, so that many of you can get a sense of what the Ukrainians are going through right now.
Straight From the Hotspots: Oleksandr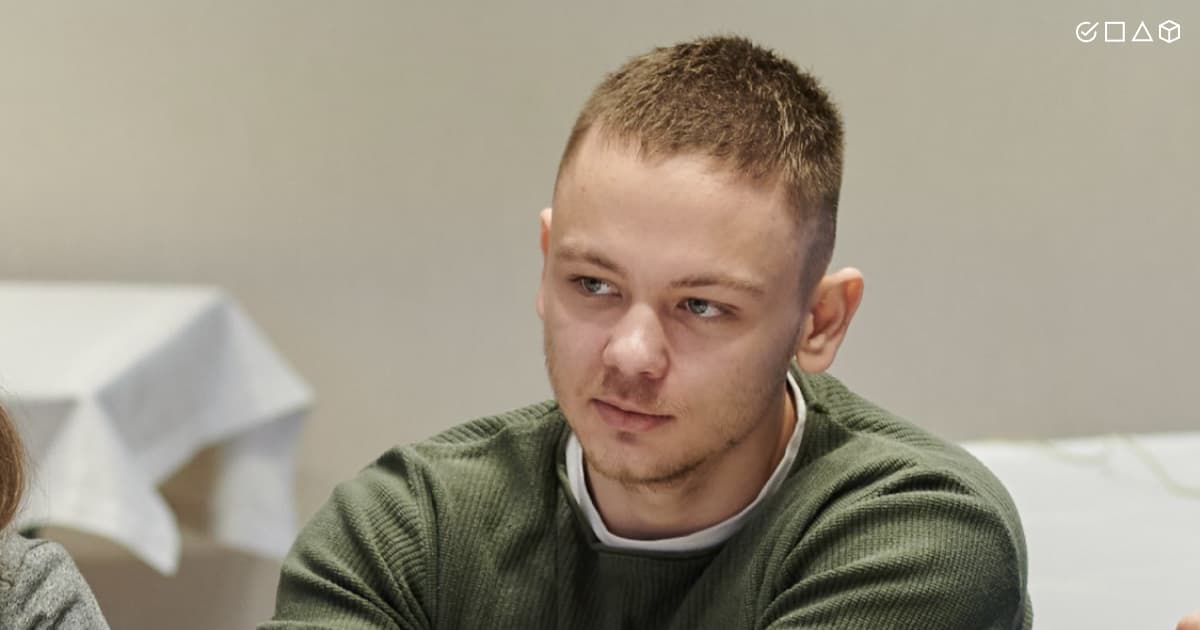 — Oleksandr, how do you feel right now and what's on your mind?
Well, I feel quite light after losing 5 kg of weight because of all the stress. But all jokes aside, everything is fine with my emotional state. I am in Cherkasy and, to be honest, I've heard the sound of the air raid sirens for the first time after relocating from my home city, Irpin. I've used to hear only the sound of explosions before. Every day, I keep thinking about whether I'll have a place to go back to when the war is over. I still can't find anything that will give me peace of mind, because I miss my home a lot.
— How did your feelings and thoughts change since the beginning of the war?
At first, there was a complete misunderstanding of what was going on and what to expect for myself. The feeling that this is somewhere far away, and it won't affect me, didn't last long. I heard the sound of explosions from the very first day of the war, and it was only getting closer to my area.

The first couple of days I was sleeping in my bed as usual. Then, I couldn't fall asleep without having my clothes on. A few days later, I was sleeping in the hallway. Ironically, things are calm in Irpin if your door didn't swing after the explosion. This means that everything is fine, and you can work. What a reality we live in today, right? However, it was very difficult for me to get used to the silence for a long time after I moved to Cherkasy.
— Why didn't you want to leave Irpin, one of the hotbeds of war, right away and stayed there until the last minute?
I love Irpin very much. In fact, I am the biggest fan of my hometown. So, I was worried about my apartment, and I was deeply convinced that the russian occupants (or 'rascists,' as we call them here) would have nothing to do in Irpin. Also, the bridge to Kyiv was blown up very quickly and there was no point for them to attack Irpin. But boy, was I wrong.

Another reason for not leaving earlier was realizing that the roads were crowded with cars. People were fleeing their home cities en masse. And my car has been parked for almost two weeks, so there were doubts that it might not start at all. Besides, there was no fuel at the gas station, so I was afraid to get stuck somewhere in the field and get lost. The area was occupied by the russians. So we decided to stay at home.
— How did you make a decision to leave Irpin?
We didn't leave the hallway for two days straight, and the Internet connection was lost (so I was unable to participate in DDoS attacks of the russian websites). Therefore, on March 5, we decided to try to leave the city. There's always a silver lining, even during the war. In our case, it was our friend who left Irpin the day before, which is why we decided to follow the same route. However, since we had no solid information about the "green corridors," we hit the road blind.

We went through several stages of relief along the way. The first stage was when the car finally started, and the second one was when we passed through the checkpoint on the way out of Irpin. The third time of this relative calm was when we found a gas station. Then, when we drove 20 km from Irpin, we reached the final stage of relief when we saw people walking down the street, buying something at a local market, standing in line at an ATM… In other words, people living a normal, peaceful life. At this point, I thought that even if I ran out of fuel here, it'd still be better to stay here than at home.

And the worst part is, a couple of hours after we left, a neighbor told us that our apartment complex was damaged by mortar fire and the enemy column was already under our windows. The day after that, a russian checkpoint was set up at the very spot where we left the city. This means that we'd no longer have the opportunity to leave Irpin.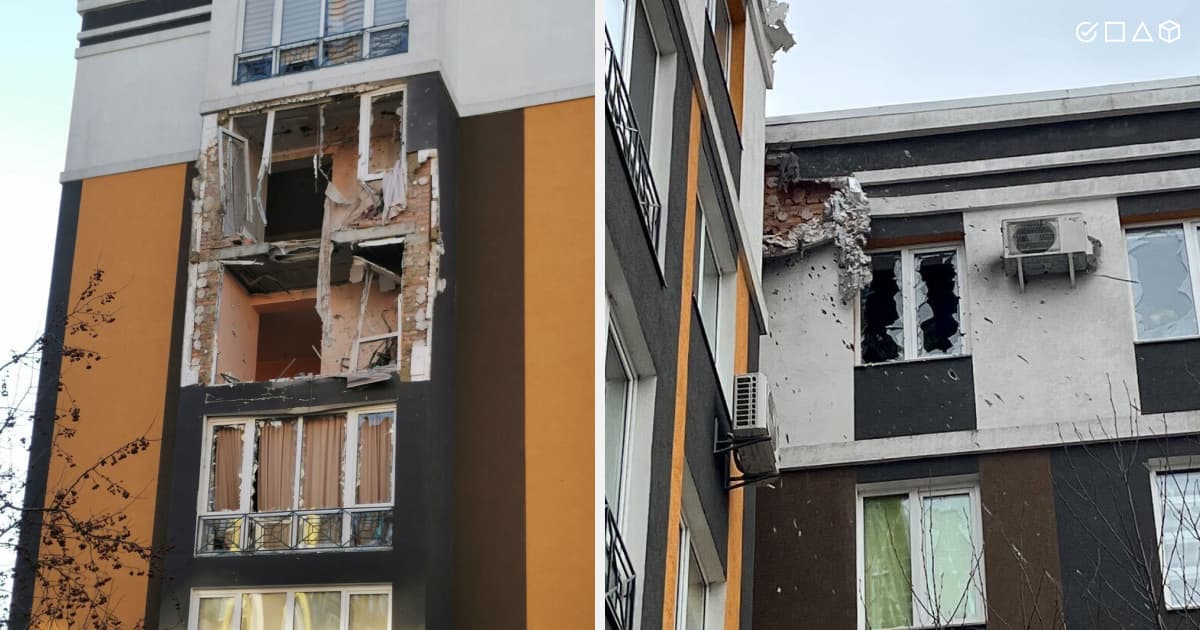 — You were in the epicenter of the intense hostilities. How did it feel? And what can you share with those from the western regions of Ukraine?
I know that many people have died under the rubble in Bucha, also one of the hotspots during the russo-Ukrainian war. That's why I personally believe that a "two-wall rule" is a much safer strategy to follow when you hear the explosions. The basement won't save you from a 0.5-ton bomb and might sadly become a mass grave. In turn, two walls can save you from a projectile hit.

I naively thought that it was much safer outside the big city, in the suburbs. As it turns out, this is not the case at all. When the task for our enemies was to occupy the city, the worst things were happening in the suburbs. The examples of my home city, Irpin, and many other cities, like Gostomel, Bucha, Borodyanka, and Vorzel are the most direct proofs of this. Unless there's the task to destroy the city completely, as it happened in Kharkiv and Mariupol.

Last but not least, I believe that there's no need to ask people from the most dangerous battle points why they haven't left yet. They know what to do better than we do, trust me.
— How can we continue to work and support our economy under these conditions? Is your tech team up and running at Label Your Data?
It so happened that everyone in our team, including me, was or even still is in the midst of the military operations: Irpin, Kherson, Chernihiv, Zaporizhzhia. The guys from Chernihiv and Zaporizhzhia continue to live and work there. Also, I think that when many Ukrainians realized that this war will last more than 2-3 days, the fear of uncertainty has quickly passed. We then started collecting our thoughts to figure out how to live in the new reality. In a country at war.

Personally, I'd advise everyone to leave if they have such an opportunity. We need to understand that leaving the hotspots with no civilians around will only unleash the power of our Armed Forces and help them win this battle. Again, if you are able to do so, you should move to a safer place and continue working. This way, more people will be able to volunteer or provide financial and humanitarian support to our army and people.
— How are your current goals different from the pre-war goals?
At this point, the only plan is to work hard every day. There are no plans further than the next day because you never know what tomorrow holds for us. Before russia attacked my country and the war began, I was taking a course in management, to be followed by courses in marketing and business. Now I realize that I should've had better firearm training…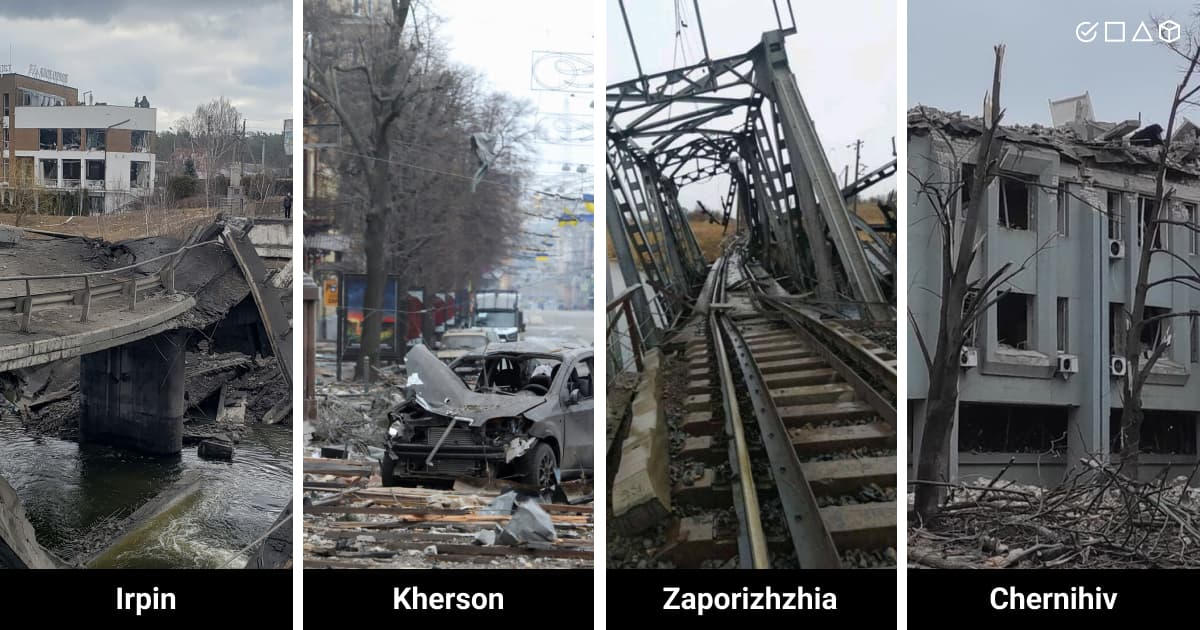 The entire Label Your Data team would like to thank Oleksandr for sharing his story and helping to raise global awareness about the war in Ukraine. There are many heroes in our team, so stay tuned for more stories of the Ukrainian tech talents from Label Your Data who were affected by state terrorism of russia.
Get Notified ⤵
Receive weekly email each time we publish something new:
✔︎ Congrats! You are on the list.

Get Instant Data Annotation Quote
What type of data do you need to annotate?
Get My Quote ▶︎