Table of Contents
The war in Ukraine is still not over. Thousands of lives have been taken, and many Ukrainians continue to live in life-threatening conditions to this day. Our soldiers are dying, the country is losing its best heroes, who were also husbands, fathers, sons, and brothers.
Our team is proud to have one such hero on board, who is fighting for our country, our peace, and our freedom. His name is Eduard L., an Account Manager at Label Your Data. Eduard's story will show you how one day you can be a regular worker in an IT company, and the next day be on the front-line, defending your land, at the risk of losing your life.
We continue to share with you the war stories from our heroic team at Label Your Data, as we did with Oleksandr and Roman. Today, we're going to speak to Eduard, who has switched from the business front to the military front, and is fighting bravely for our country, allowing every Ukrainian to live a normal life as we know it. Keep reading to find out more, and don't forget that you can make a donation or discover other ways to support Ukraine!
On the Front Lines: Eduard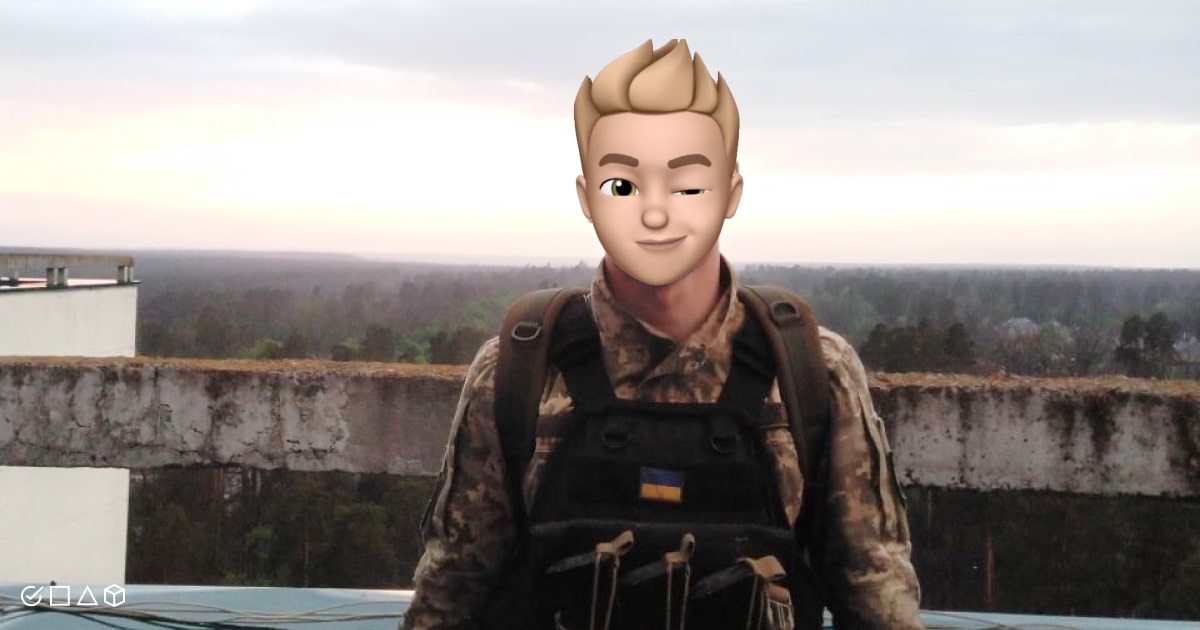 — Eduard, how did you find out about the beginning of the war, and where have you been?
It's kind of ironic, but on February 23, 2022, my vacation officially started. The plan was to travel to the western part of Ukraine and enjoy a trip to the mountains. So, late in the evening that day, I was heading to Slavske from Kyiv with my friends.
The next morning, the news about the russian invasion and full-scale missile attacks across the country caught me off guard. The phones were literally ringing off the hook. Panic gripped everyone in an instant, and so the war found me on my first day of vacation, on the train. Many of the people traveling with us were frightened, especially the youth, because it seemed that their whole life was cut short at some point.
— How did you feel during the first days of the war?
To be honest, I was expecting such a turn of events for the past few months. My backpack was packed, and I carried it with me for almost two months straight, along with my passport and my military record. I was very conscious of the possible attack from russia, because the news and the warnings were all over the media.
It's funny (or not), but no matter how carefully I prepared for war, I wasn't ready for it on the 24th. My backpack was left in Kyiv, so when the war started, I was empty-handed. And I had no idea when I would be back home in Kyiv, or if I would be back at all. It definitely wasn't the best feeling. But one thing I knew for sure was that we had to keep fighting and not let the evil get what it wants.
— How did you make the decision to join the Armed Forces of Ukraine?
Since the declaration of martial law, it was my direct duty to visit the Military Registration and Enlistment Office. The reason for this is that I studied at the military lyceum, and many of my classmates had already been at war since 2014. Some of them died… I never thought that at the age of 21, I'd witness the funerals of my classmates and that the russian military would be to blame for their deaths. So the decision to join the military had some personal motives for me, and there were no doubts. It was both a civic and human duty for me.
I'm originally from Chernivtsi, but I went to Lviv on February 25 to report to the nearest draft board. To my surprise, there was a long line of our men who were willing to defend the country. Yet, even though I was registered at the enlistment office from the very first days of the war, I never received a summons on conscription in the Armed Forces. The impatience took over, because every minute of the war is worth someone's life.
At that time, russian troops were advancing as far as Kyiv. So the decision was made to return to the city. It was a crazy ride, we were driving as fast as never before, especially near the villages where there was constant shelling. However, I wasn't lucky there either, because I didn't have a military background. As a man, I couldn't be left behind when the whole country is at war. So all this time, until I was finally drafted into the army, I was doing a lot of volunteer work — helping the elderly and the Territorial Defense Forces. We dug trenches in dangerous regions, under the constant sounds of gunfire and explosions. Because we worked very fast and without complaining, but only with dignity and courage, we immediately earned the trust of one of the military officers. And that is how I got into the army.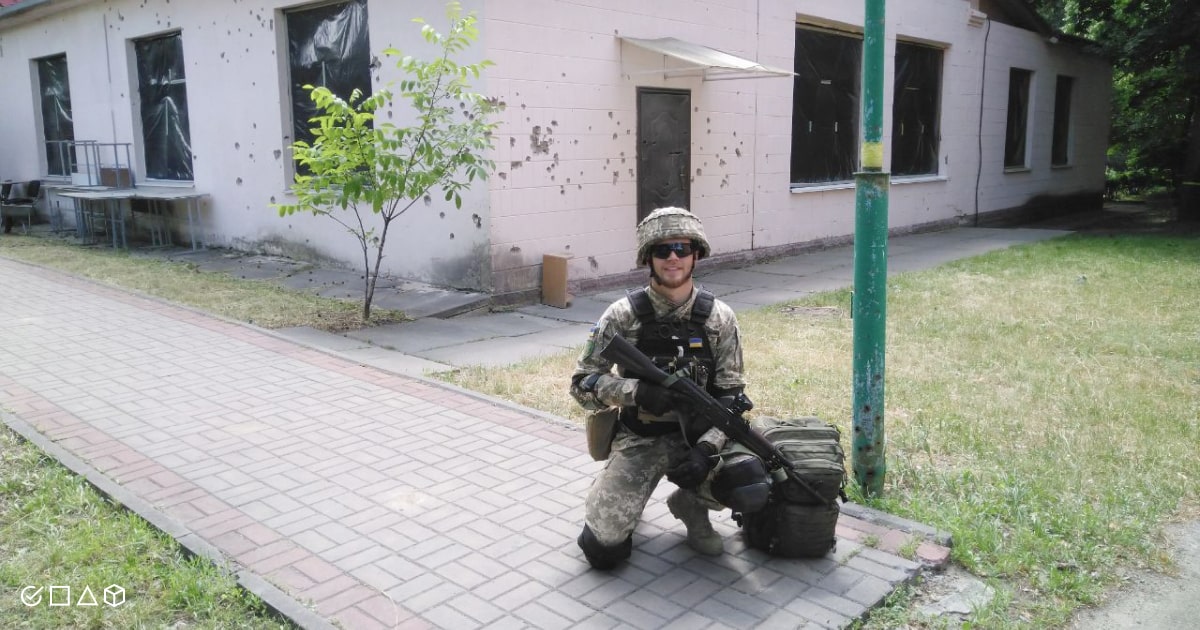 — How new is the experience of military service to you? How difficult is it physically and mentally?
In war, all the military experience, protocols, and ranks are irrelevant. But let me explain it to you: on the battlefield, your life is always on the line. Everyone is your friend here, and everything is simplified because of human life and national sovereignty at stake.
Of course, it's exhausting both physically and mentally. It seems to me that right now my life can be divided into three phases: sleeping, active duty, and digging. Besides, there's a lot of training, but it all boils down to these three phases of my life for the last four months. Duty and digging are physically intensive parts of my routine, especially when we had to be on duty every two hours all night. Speaking mentally, we all understand why we are here, why we call ourselves Ukrainians, and what we are fighting for. Most of the men here are volunteers, although not all of them realized how hard it might get.
I think the hardest thing about military service was finding the balance between the desire to fight and the cold mind to stay alive. It's the resistance of a desire and adrenaline to what you can and cannot do on the battlefield to keep your life. It's very challenging to just lie in a trench when a drone flies over you, and the desire to go straight into battle tears you up from the inside. But you can't do anything, obviously.
When I hear the sound of a mine exploding and get covered in soil, I always ask myself if it hit me. The war has turned out to be harder than we all expected, so some people left, and I respect that they didn't just run away.
— What was the most memorable event that happened to you since the beginning of the war in Ukraine?
It's hard to answer this question. It's war, so anything can happen and has already happened. I had an interesting journey during this war. I came here as a rifleman, an anti-tank rocket launcher, and recently became a combat medic.
However, I never thought that I'd have to learn how to make compression punctures or live in a dugout for almost four months now. I had to watch the cities being destroyed, get used to and sleep to the sound of shelling, and learn to trust my newfound friends in combat.
Every night, I sleep in military gear and have to be ready to go into battle at any second, destroying enemy armor. I saw a lot of terrible things during medical training as well. But the most shocking aspect of the war remains the understanding and acceptance of the fact that when you have a chance to help someone, certain health conditions make it impossible for some people to survive. I stay with them until they die, and that's my new reality.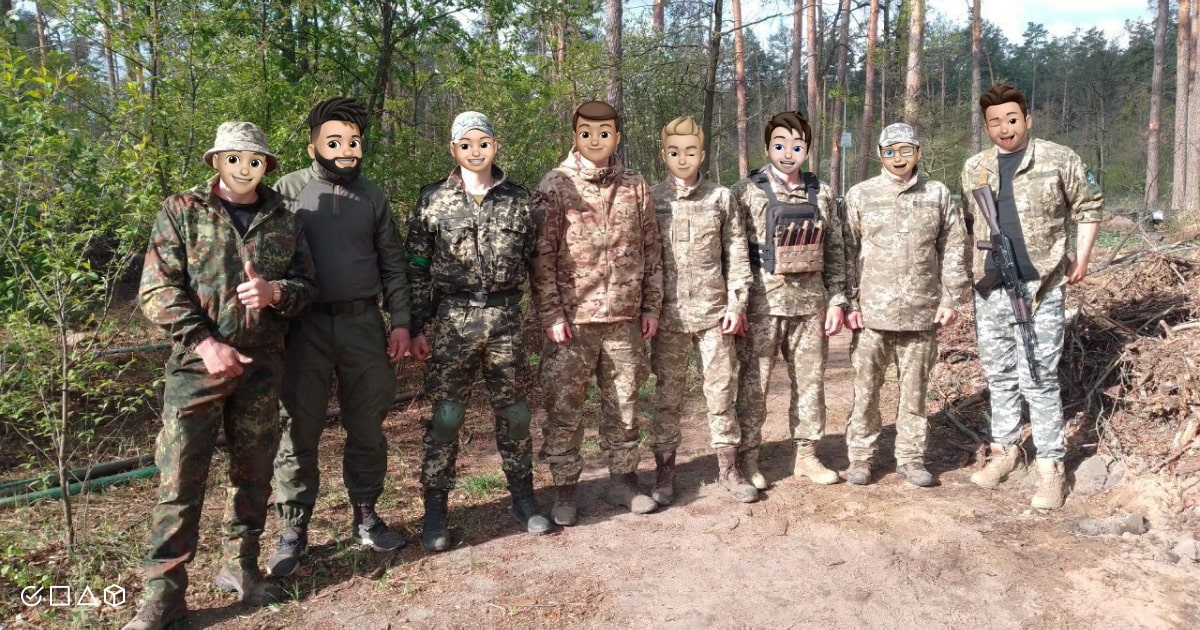 — Was there an immediate threat to your life?
At the very beginning of my military service, I came under the hail of rockets with the group I was training with. The shelling was done in several stages, it was very frightening for all of us, who still had little skills and didn't know what to do. We've just started our training, and we are already under fire. It was a huge stress for me and for the rest of the group.
There was one older man who, despite all the health issues, decided to continue training and fight for Ukraine. However, this man suffered a heart attack, a pre-infarction condition. Fortunately, he returned to Kyiv and now continues to help the Armed Forces in much safer places.
— Do you have any plans for the future? When will you be back at work?
Live to see tomorrow, I guess. Tomorrow, it's live to see the next day, and so on… It's hard to plan anything right now. But in the long run, I believe in our victory, that we will regain all our territories and have time to mourn everyone we have lost.
Ukrainians should try to come back to a normal life, because many soldiers gave their lives to have this opportunity now. We will definitely rebuild Ukraine and make it even better than before. I can envision this, and I firmly believe that it will happen very soon. When I return home to my family and colleagues, I think I'll be able to help many people, given my experience at Label Your Data, which has its own battle to lead.
No doubt, our company will soon provide many job opportunities for those who need them. I'm already thinking about the many new clients, projects, and team members at our company, which gives me a great boost and strength on the battlefield.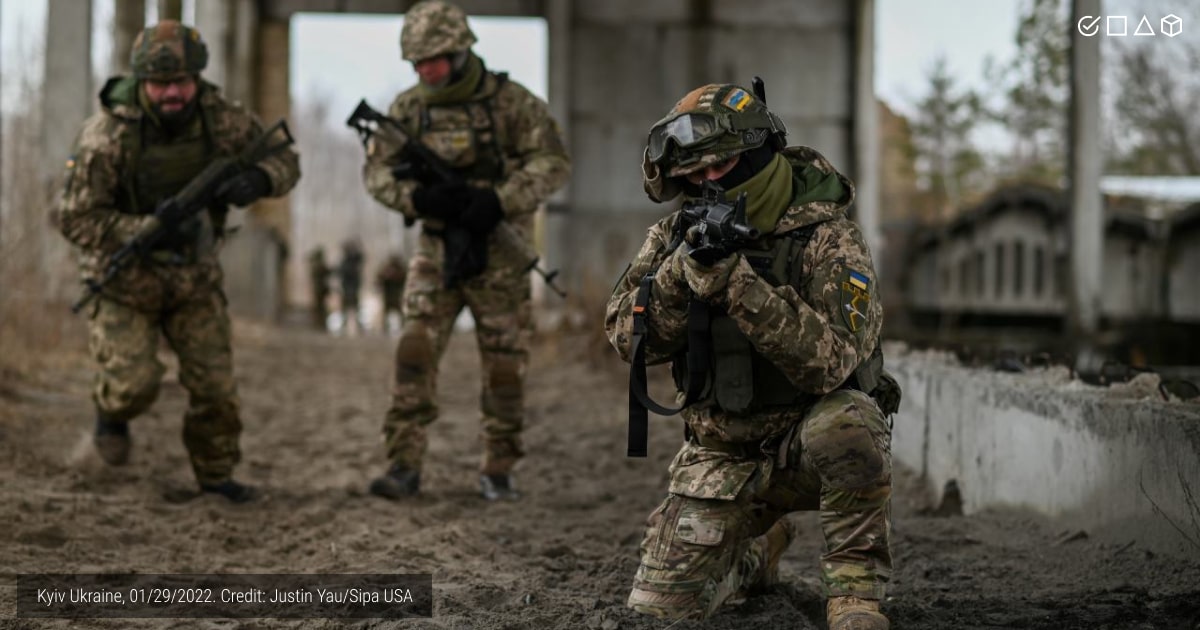 On behalf of the entire team, we want to thank Eduard for his story and for his courage in standing up to the challenge and risk of war. Take care and come back with a victory!
Get Notified ⤵
Receive weekly email each time we publish something new:
✔︎ Congrats! You are on the list.

Get Instant Data Annotation Quote
What type of data do you need to annotate?
Get My Quote ▶︎