Table of Contents
Karyna Naminas about the Sense of Unity of the IT Community in Time of War
From the beginning of the full-scale invasion of Ukraine, our technical community did not sit idly by. A forward-looking IT sector has joined the Armed Forces of Ukraine, yet not in a typical way.
In this article, we are going to talk to the CEO of Label Your Data, Karyna Naminas, about a number of fascinating AI initiatives our team has worked on together with other Ukrainian AI companies, young startups, and volunteers throughout 2022.
Don't miss your chance to learn how data enthusiasts and tech specialists teamed up to serve our troops with the capabilities AI offers.
Karyna Naminas about the Sense of Unity of the IT Community in Time of War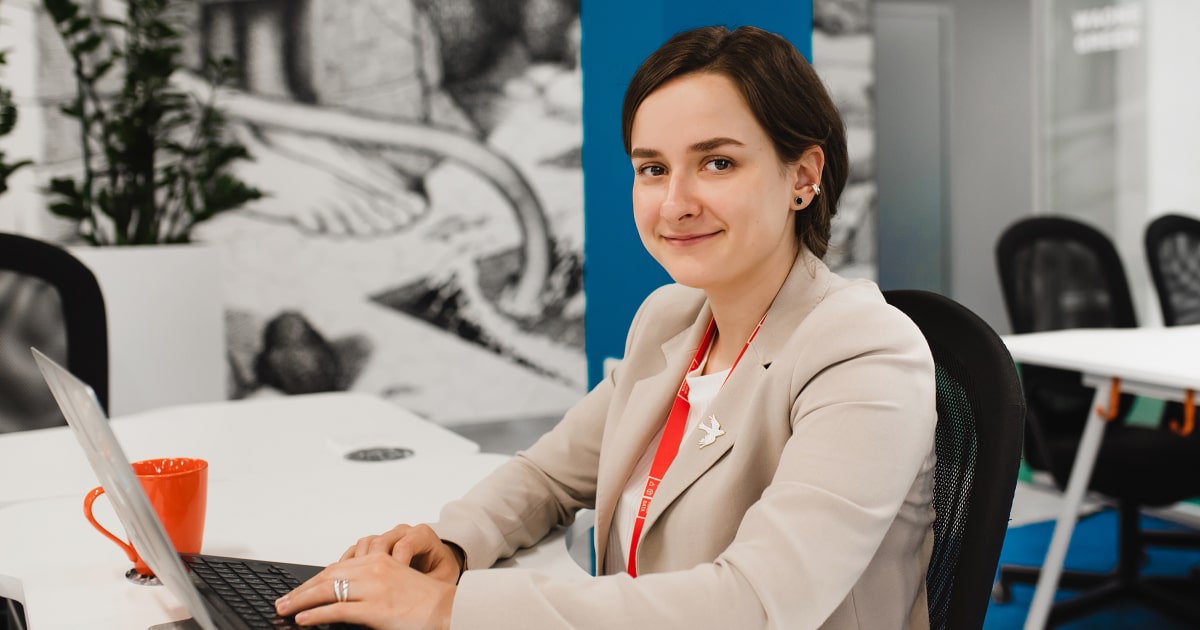 — Tell us about AI projects your team has been working on since the start of the full-scale invasion of Ukraine.
To be quite honest, these were our company's most trying yet most prolific times. For the first initiative, we were assisting in aerial reconnaissance of the Armed Forces of Ukraine. It's a large-scale project built on NATO standards since 2016. However, since the beginning of the full-scale invasion of our country, projects of such kind were stepping up as a result of the growing amount of data. And so this initiative has received increased publicity quickly enough.
Project #1
I can firmly say that this is a completely new stage of development for our aerial reconnaissance of enemy equipment. The process essentially involves an exploration of different classes of camouflaged equipment, military personnel, etc. based on computer vision techniques. It also includes footage shot by drones that are flying over enemy positions and providing information directly from the battlefield in real-time, from completely different locations.
The data from these recordings was both a technological challenge and a source of great fascination for our team. Firstly, distinct weather conditions, varying topography (i.e., forest-steppe, city), and housing provided us with immense volumes of data, which was great. Meaning, this data was a rich source of information for training a CV-based algorithm to recognize potential enemy positions. Even at the start of this project, back in March and April 2022, our data annotators labeled footage from occupied Bucha and Irpin, their hometowns.
For the first several months, there were five annotators working on this project. Then, the process narrowed down to only one full-time employee. But we have put more than 2000 man-hours into this project overall. Now that we are still supporting this project, our trained annotator is already working as a verifier, supervising other volunteers who are joining the project.
Project #2
The second project is called Zvook (which means "sound" in Ukrainian). It was a highly specialized project in which we collaborated with several AI companies and the Armed Forces themselves. Our contribution to this project was the annotation of the recorded sounds from different stations that are located across Ukraine.
One of the most important factors in the success of the machine learning algorithms employed in the Zvook system was the manual labeling of hundreds of hours of data by the Label Your Data team. The goal of the project was to train the algorithm to distinguish the sound of a passing missile from the sound of a helicopter, car, wind, thunder, explosion, and so on. The labeling team consisted of four people, since it was a short-term project we worked on for about two months. In total, about 700 audio hours were annotated by the team.
Project #3
We are currently getting started on the third project. We collaborate on this ongoing initiative with experts from different AI companies. The goal of this project is to correct our artillery by means of technology. Here, we are also annotating footage taken by drones, which are capturing artillery striking specific targets directly on the battlefield.
Label Your Data provides crucial infrastructure for the project, such as management, data uploading, verification, annotation environment, and training of volunteers from the Lviv Polytechnic National University. That is, we are involved not only as a company providing data annotation services in these AI initiatives, but also as a credible partner providing all the necessary infrastructure and project management. The timeline for this project is not yet known.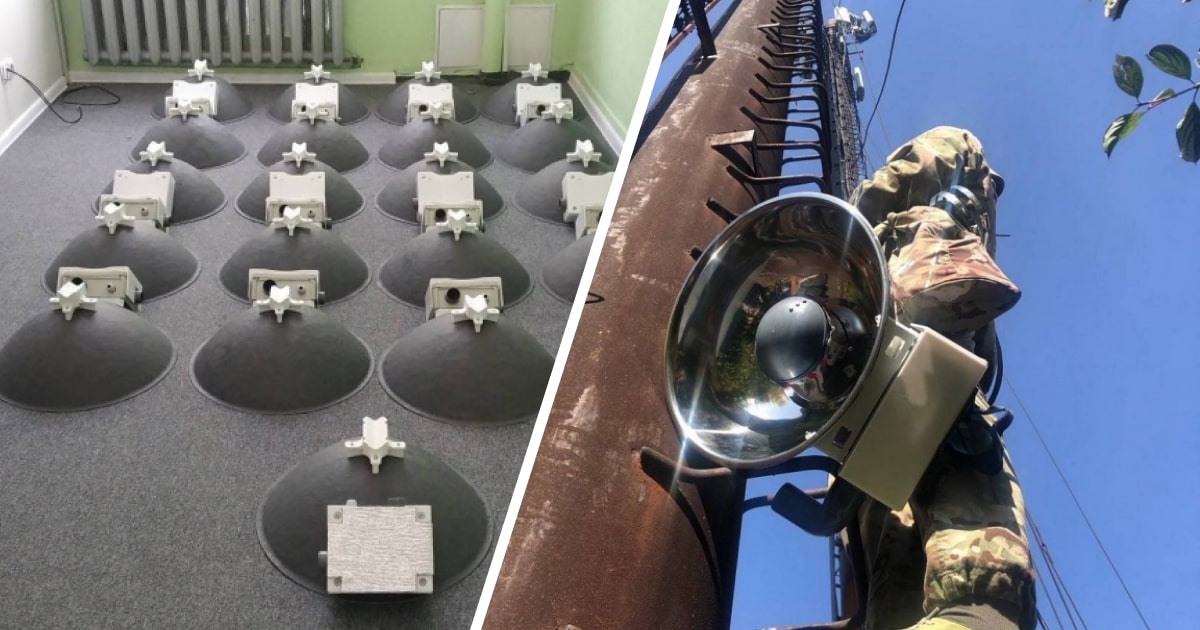 — What was difficult about these projects for you and your team?
In my opinion, the toughest challenge with such initiatives was the proximity of the data we worked with to the realities that each of the project participants and the rest of the Ukrainians live in today. That said, if we're talking about the sound of rockets, these are the things we hear occasionally. Some Ukrainians hear these sounds every single day.
Besides, the moral side of listening to these audio recordings is another tough row to hoe. It is twice as difficult mentally and emotionally when you watch your hometown demolished on the video or how the occupants enter it, like what happened in Irpin and Bucha. So I guess this question is more about how hard it was to abstract away from what you see and hear and perceive it as a work task only. But once you realize what it's for, everything becomes easier.
However, there were also a lot of novel things for our team at the same time. The first thing was motivation. We were so driven by the zeal to perform these tasks because we all knew exactly why we were doing them and how they would bring our country's victory closer. Working for financial benefits is important, but these endeavors were built on a whole other level of understanding of what truly matters. Each of these projects was a deliberate contribution to the victory of the entire AI community of Ukraine, as well as from each of us individually.
— Are there any new projects planned for the future?
Our team continues to work on the first and third projects. Regarding future plans, there are no planned projects yet, but we are always open to cooperation. Whether it's data annotation, volunteer training, or infrastructure support, we are all set to contribute to the development of the Ukrainian AI-driven economy and the Armed Forces of Ukraine. This is the mission we follow at Label Your Data. And I'd like to note that all of these projects are on a pro bono, charitable basis, although in some projects we cover partial compensation for the people involved.
— Was there anything new for your crew while working on these AI initiatives?
What is new for us with these projects is that we managed to join our multifaceted Ukrainian AI community as a fledgling tech business. Each of the subsequent projects after the first one was exactly the recommendation of us as an expert partner in the field of AI. Given that the military technology field and their data are highly sensitive, we've established ourselves as a reliable partner that can provide secure data annotation services.
— What can you say about the role of annotated data for the military in the reality we see today?
For now, the role of data labeling for the army is hard to assess expertly. This is quite a narrow specialization. But what I can say for sure is that the technologies that we develop with artillery reconnaissance are presented in NATO offices, which is something groundbreaking not only for Ukraine, but for the whole world.
In addition, small facts such as that the time required for detection of the enemy equipment is reduced from 6 hours to 15 minutes is a huge success for us and everyone who was involved in the project. If we talk about the project Zvook, the better the sound and direction of missiles are detected, the better our air defense forces will shoot them down.
— Working with other peer companies in the technology space today, what has that experience been like?
I think it was very intriguing that all of these systems have undergone real-world testing. That is, we are not creating algorithms to be used in future wars, right? This is something that is being created right here and now, and everything is being refined at this very moment. So, I think this can definitely be considered an entirely new experience for us.
On a more personal note, I should mention that I feel a great deal of enthusiasm and admiration for our entrepreneurs, IT professionals, and the AI community in general. Moreover, I have the utmost esteem and admiration for our soldiers. During the last project, the head of a particular division from the front line approached me with a technological issue and already a solution in mind. He leads the IT company in addition to his service in the Armed Forces of Ukraine.
His eagerness to assemble a specialized team to create this solution for the army through his networking has left me speechless. The CEOs of IT businesses continue to advance Ukraine's military and technological future even while serving on the front lines. Sometimes, it's even hard to believe that this is the reality we live in today.
Final Words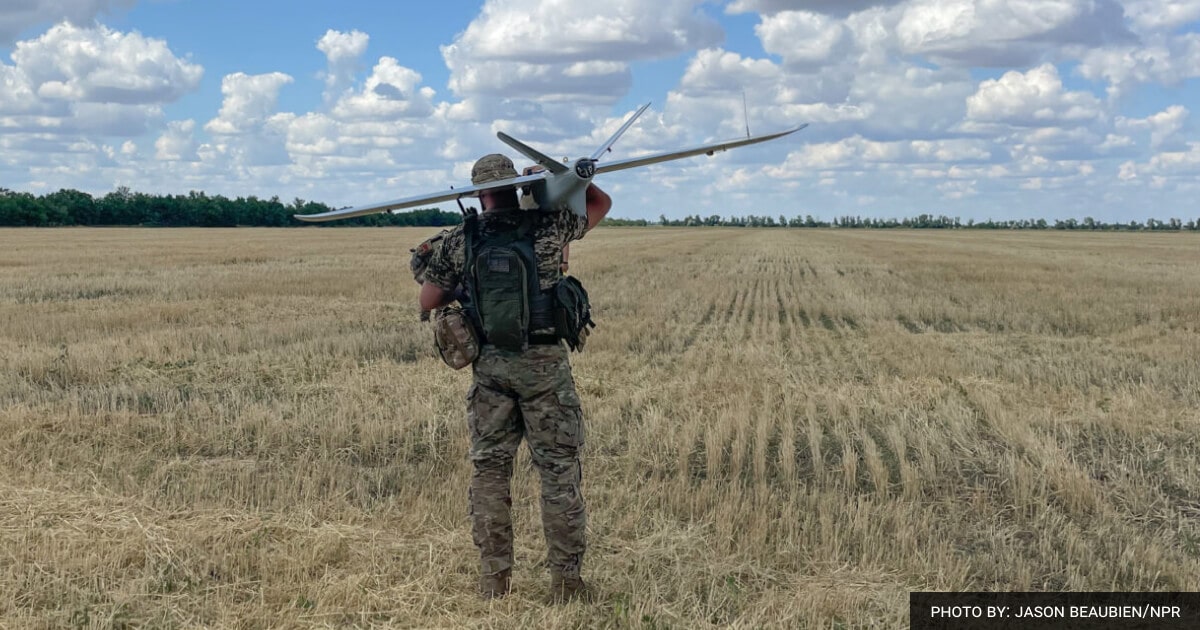 Everyone fights their own battle in this war, and the expanding AI community of Ukraine has its own technological front to defend.
There is only one thing left to say after speaking with Karyna about the role the Label Your Data team has played in the development and ignition of the technological power and AI capabilities of our military forces. That is, AI has no boundaries in transforming the world, as well as the military has still so much to discover about this technology for our victory.
If you are looking to cooperate with us on a project like this, contact our team and we will provide you with high-quality annotated data with special attention to data security and privacy.
Get Notified ⤵
Receive weekly email each time we publish something new:
✔︎ Congrats! You are on the list.

Get Instant Data Annotation Quote
What type of data do you need to annotate?
Get My Quote ▶︎