Table of Contents
The Use of Artificial Intelligence in Business: How to Create an AI-Powered Organization?

A Standard Toolkit for Businesses using Artificial Intelligence
What's AI in Business Intelligence? 
As a flexible technology, AI has made a giant leap in the corporate sector. Here, opportunities abound for entrepreneurs who act decisively to leverage AI for various business purposes.
It's intriguing to think that artificial intelligence was once attributed to science fiction. But as of today, AI is a scientific fact and a thriving business in and of itself. So it should come as no surprise that AI is commonplace in the offices of 86% of CEOs worldwide. Still, certain questions remain unanswered.
Classified as a General Purpose Technology (GPT), AI can push your operational productivity to new heights when implemented at scale. New heights, however, bring new challenges. 
Modern businesses exist in the context of digital transformation. Under such circumstances, AI helps market leaders automate the workflow and drive business growth through major improvements in:
Employee performance
Profitability 
Revenue 
Customer experience
Let's see what lies underneath the complicated structure of AI in business and the striking business stats! 
The Use of Artificial Intelligence in Business: How to Create an AI-Powered Organization?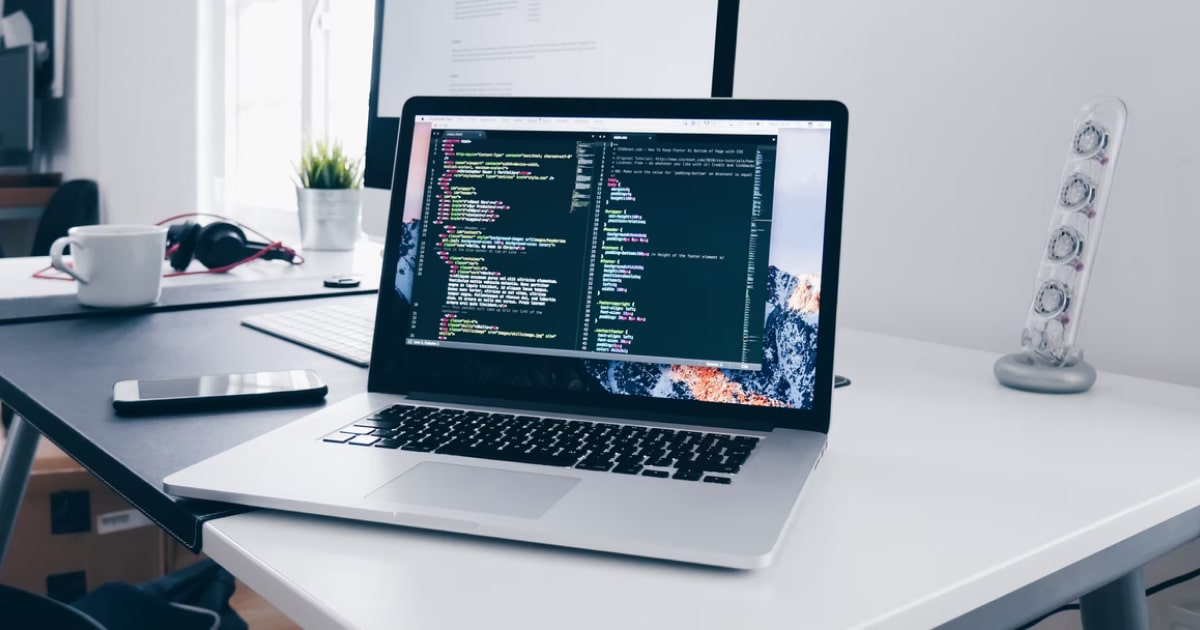 Not all businesses are born digital. Some of them are still functioning with a traditional business mindset that impedes them from reaching digital transformation. There are many obstacles for such businesses to overcome to become digitally mature. 
Organizations with no initial focus on AI can heavily capitalize on it if they make changes to their conventional business models. These changes necessitate firms to develop the following core capabilities to successfully generate business value with AI:
Data science expertise
Business domain knowledge
Well-studied enterprise structure
Viable IT support and security management
Digital curiosity  
Such practices help modern businesses to splice the AI gene into the DNA of their companies, regardless of size. By strengthening those five capabilities, AI-driven businesses are well-equipped to face major challenges of AI:
Data scarcity

Businesses heavily rely on data, but there's a significant shortage of structured and labeled data for AI algorithms. Companies are, thus, put in a tight spot when they implement AI in business because most applications require labeled training data for supervised learning. 

Algorithm bias

Algorithms cannot function properly when they are trained on biased data. Ethnic, racial, or gender biases produce inaccurate data – one of the biggest challenges of AI. 

Limited computing capabilities

Digital technologies evolve lightning fast. But the high-speed pursuit reduces the time required for testing or necessary improvements. As a result, the lack of computer capacity adversely affects businesses that are dependent on AI technology. 

Cybersecurity threats

Businesses operate with sensitive data – the most desirable target for cybercriminals. Cyber attacks are highly sophisticated today, which urges AI to take measures to protect businesses worldwide. 
A Standard Toolkit for Businesses using Artificial Intelligence
Artificial intelligence and business owners must adhere to specific criteria to build a successful partnership. One such condition for entrepreneurs is cultivating a digital mindset in their organizations. AI, on the other hand, is required to become more resourceful for accurate predictions and provide the major business benefits: 
Accelerated business growth
Improved customer service
Personalized and targeted marketing
Product recommendation and predictive analytics
Intelligent supply chains 
Smarter cybersecurity
A fully-fledged AI-powered business model is based on three crucial steps: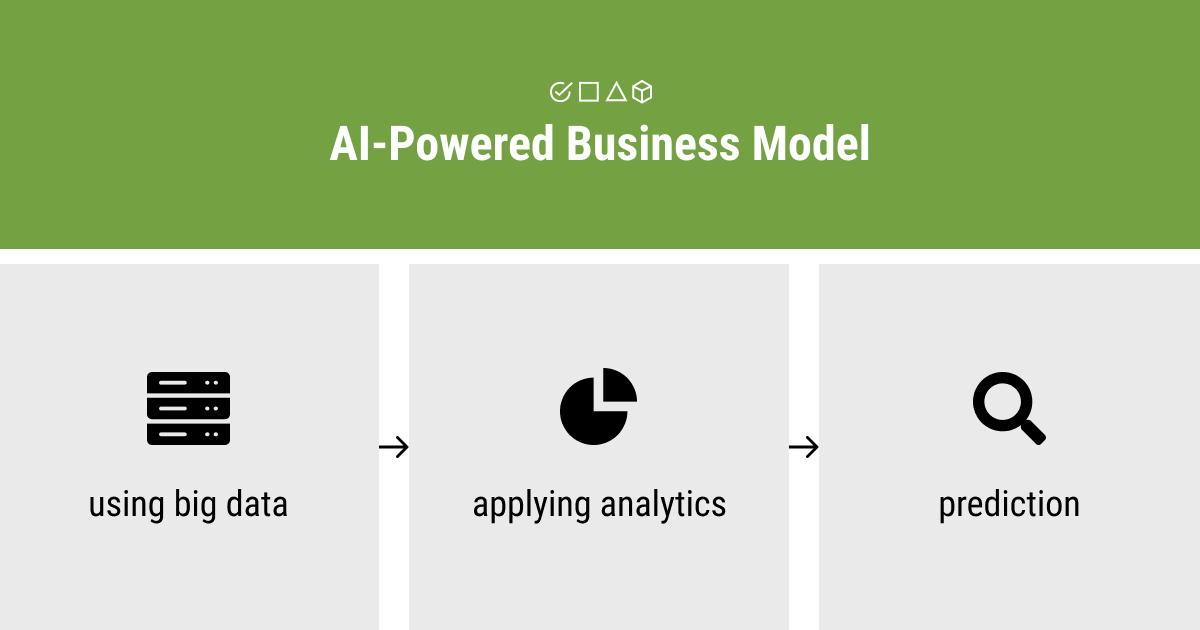 That said, artificial intelligence is much more than mere technology for modern enterprises. It's a fundamental business capability that is able to support core business needs. Let's see what they are.
Process automation

AI automates business processes, either fully or partially:

Customer data transfer into systems of record
Omnichannel customer communication and records update
Credit cards replacement
Billing systems errors coordination in service charging
NLP for contract provision extraction systems.

Cognitive insight

AI sheds light on customer behavior through data analysis:

Prediction of customers' next purchase
Insurance claims and credit frauds identification
Warranty data analysis
Personalization of targeting of digital aids
Accurate and detailed data for intelligent systems.

Cognitive engagement

AI reconnects businesses with customers or employees:

24/7 customer service with intelligent chatbots and voice assistants
Improved technical support
Internal sites to address customer inquiries
Personalized recommendation systems of products and services
Customized healthcare plans
Increased engagement and sales with personalization.
This, however, is not an exhaustive list of AI's capacities in business. As you can see, AI's potential is limitless, which is how it became a valuable tool for small and middle-sized businesses and even large corporations.
AI Technology in Business
Artificial intelligence is revamping a global labor market lightning fast. The technology promotes economic growth by edging closer to cognitive behaviors associated with human intelligence. This way, AI technology outperforms traditional business models. 
However, AI works properly only when it learns from a large amount of existing data. Let's say you have a large-scale AI project. To ensure the correct workflows, you'll need a well-trained team of data specialists who can handle data acquisition and data annotation. If you're already searching for one, the Label Your Data team would be happy to lend you a hand! 
AI requires an entire data science pipeline to be employed: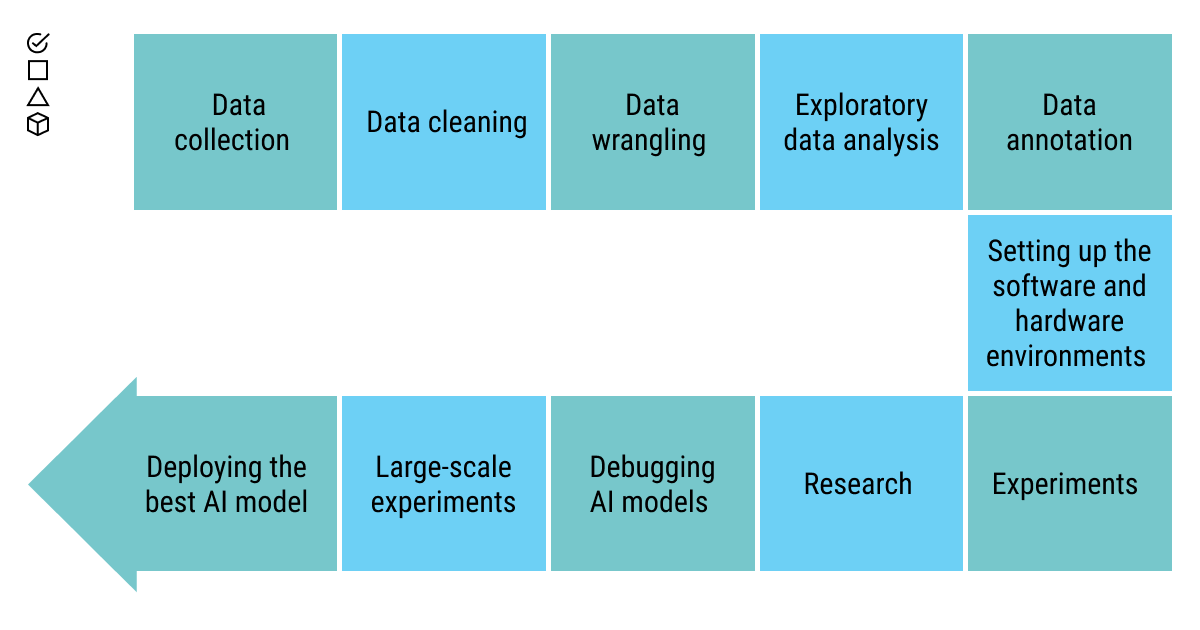 Not all of them must be built in-house though. Companies can choose to contract the tasks out to outsourcing vendors, like Label Your Data.
Besides, companies use various AI-based tools to enhance business operations, like data analytics, machine learning, and AI-powered applications. These tools help organizations streamline their business operations, improve efficiency, and deal with data quality issues. Let's take a closer look at the main components and solutions of AI in the business world: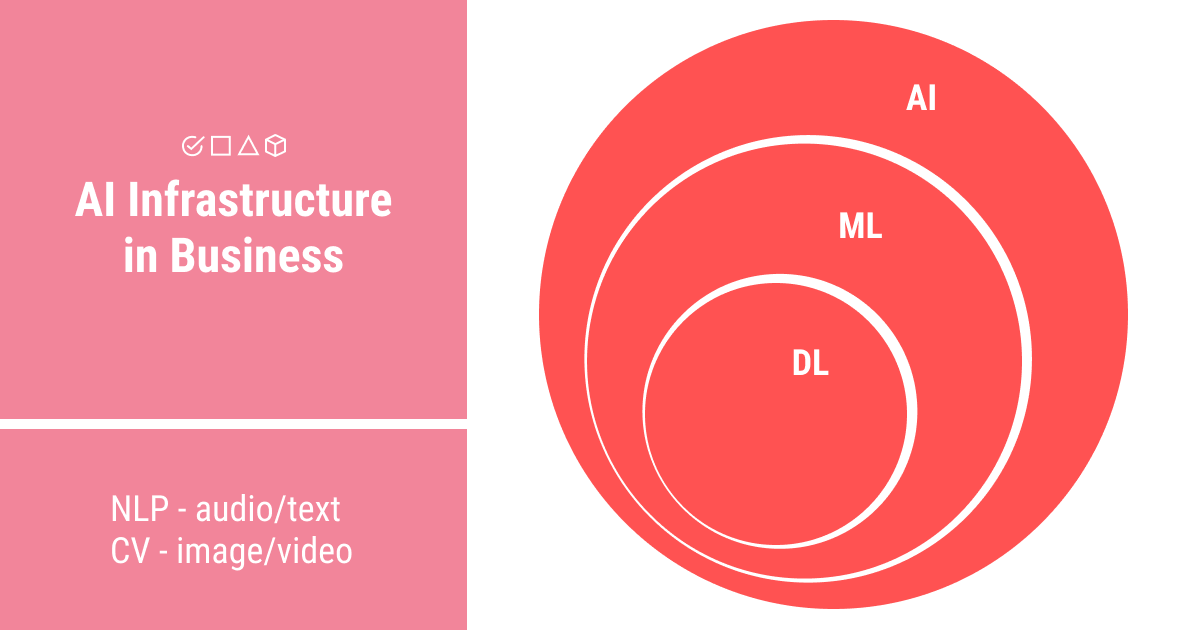 However, embedding AI into a business structure is a complex multi-step process based on the following aspects: 
Implementing a better data ecosystem with data governance
Working on cases with business value 
Data analytics techniques and tools 
Workflow integration 
Digitally-oriented corporate culture
At Label Your Data, we strive to make the most of AI through a data annotation process. Here, CV and NLP are our main digital assets. We went for an AI route to develop a new business model, given the importance of data in today's customer service. Get your quote to find out what options may be available for your business!
State-of-the-Art Solutions from AI for Business Leaders
In every field, artificial intelligence augments human thinking to tackle complex problems. This ranks AI as a new indispensable employee that no company can do without.
As such, it's obligatory for companies to get rid of cultural and organizational barriers that stand in the way of the successful integration of AI. Executives share many different but viable AI strategies for generous business results. The key, however, is to harness AI technology to solve particular cases that match your business goals. 
Some of the business applications of AI are presented below. But keep in mind, it's only a small portion of the comprehensive spectrum of AI's applications in business. 
Digital Transformation Cases Using Artificial Intelligence:
AIME (Artificial Intelligence Medical Epidemiology) – predicting outbreaks of a disease
ROSS Intelligence – answering legal questions with NLP
McCann Japan – creative direction of the commercials (performed by a real AI robot)
IVO – understanding human mood to play the right music 
NotCo – replicating meat and dairy with plant material and addressing water wastage and animal cruelty (vegan support and wildlife protection)
Webpage.ly – generating keywords for SEO content
Tes4Startup – predicting business success and market analysis
Marketing and sales departments, more than any other, place a higher value on AI and ML for their performance. The top AI use cases, however, revolve around enhancing customer experience.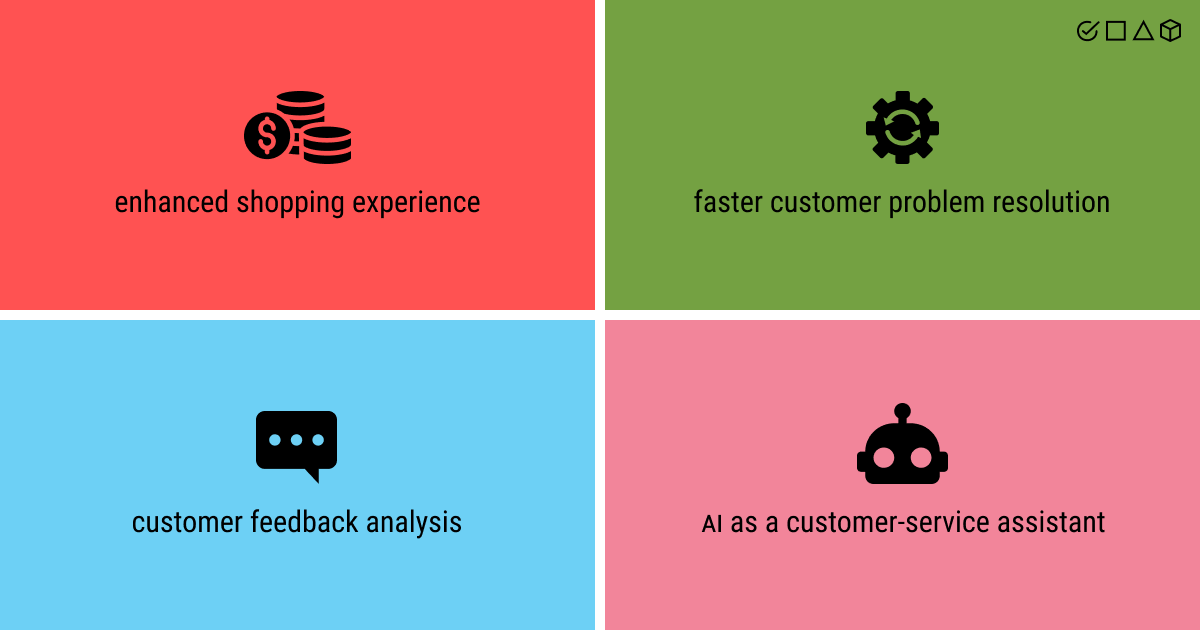 These cases might be quite motivating for other firms that are only at the outset of discovering AI and integrating the technology into their business models. We've created a simplified scheme for these newcomers in business AI to make the technology comprehensible to everyone.
So, what are the steps that companies need to follow when they use AI for business strategy?
Gather a tech-savvy team with deeper data expertise
Identify business processes where AI can add value
Prepare a use case ladder for future initiatives
Set up a pilot project
Create the budget for each AI initiative
Align AI objectives with your business aims
Learn the baseline metrics
Provide a sufficient amount of authoritative data 
Select the required internal and external datasets
Develop a proper infrastructure to collect, clean, store, and deliver data
Ensure continuous modifications for data pipeline
Work through security, privacy, and ethical concerns of AI
Let AI do its magic for your business.
Business applications of AI are manifold, and the process itself seems clear enough. Nevertheless, it requires certain leadership skills and technical knowledge to seamlessly blend AI into business management workflow. Here's your list of key leadership imperatives if you wish to adopt AI technology in business: 
Raise digital awareness and strengthen knowledge about AI
Communicate the urgency of AI initiatives
Invest wisely in technology and adoption
Arrange the workflow according to AI maturity, business complexity, and technological innovation rate
Support an AI-oriented education for the employees
What's AI in Business Intelligence?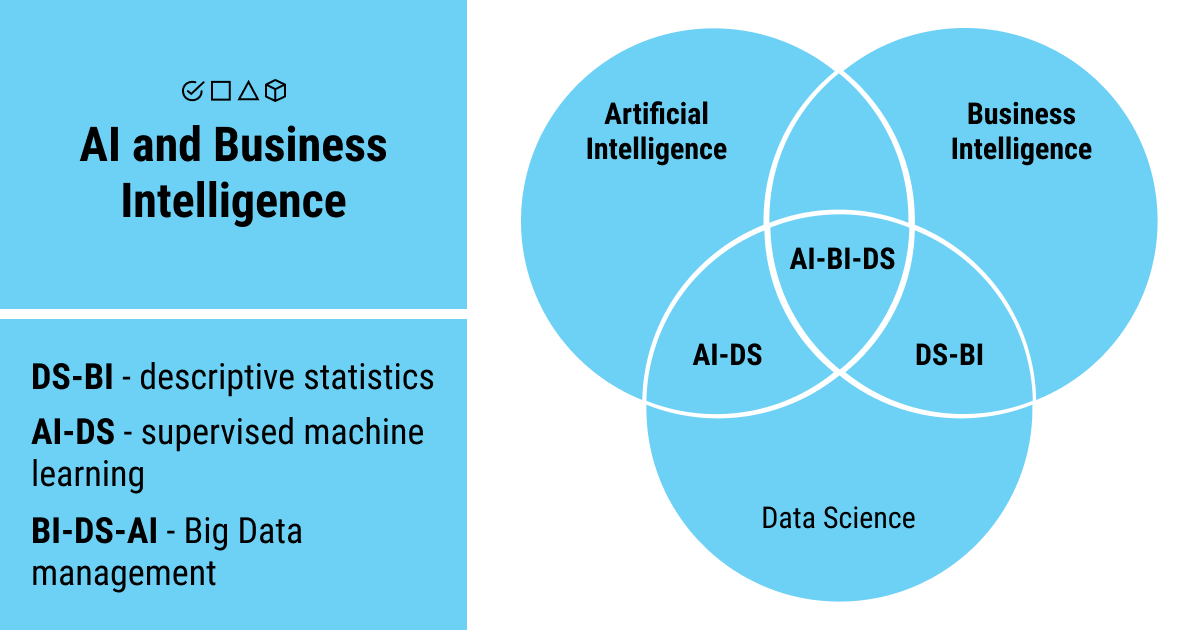 To start with, business intelligence (BI) is a technical architecture for gathering, storing, and analyzing a company's data. BI greatly assists managers in making more informed decisions based on accurate and parsed data. Businesses that want to make better use of their data should turn to the following BI solutions:
Spreadsheets
Reporting/query software 
Data visualization software  
Data mining tools
Online analytical processing (OLAP)
The increased demand for intelligent systems in business is caused by the erroneous or insufficient data that managers have to deal with. This comes from the "garbage in – garbage out" concept that denotes the importance of good data quality in business. 
But why do companies need AI for business intelligence? How can two minds synchronize in a competitive business world?
Well, first of all, artificial intelligence helps to democratize data and facilitate better analytics adoption in business. As a result, AI unleashes a comprehensive BI's potential. The augmented business intelligence with AI generates new business tools together with the rapid development of computing systems, predictive analytics, and machine learning.
Business Intelligence with Machine Learning Solutions
As the name suggests, business intelligence is about becoming more intelligent about your business in terms of ever-increasing digital trends. Data accuracy, timeliness, and volume make BI a valuable business strategy today. 
A strong partnership between business intelligence and machine learning in the modern corporate environment is supported by the most common applications of ML in business:
ML algorithms are widely applied by financial services, government, healthcare, marketing, and logistics. And as we've discussed before, there are two large families of methods of ML: supervised learning and unsupervised learning. As it turns out, both of them are successfully deployed in business.
While supervised learning maintains its leading position in business scenarios due to highly accurate and trustworthy outcomes, unsupervised learning isn't far behind either. Unsupervised learning handles large volumes of data in real time and can be used, for example, to segment your potential clientele into groups for marketing goals.  
Machine Learning and Business Use Cases: 
PlayerXP – video game feedback analysis
Stanford University – automating facial expression recognition to help autistics with social interactions  
Amazon – scanning sensitive data for product recommendations, supply chain management, forecasting, and capacity planning
Netflix – reducing the data for online video streaming 
Google – image enhancement
Salesforce – customer behavior analysis 
Walmart – predicting customer needs and providing personalized service 
North Face – highly personalized shopping experience (with IBM Watson supercomputer)
So with that said, machine learning in business analytics is an essential technology for companies to learn more about their customers and reinvigorate key business activities. 
Deep Learning Solutions in Business
Compared to ML technology, deep learning (DL) is a much more powerful tool in business. DL algorithms allow for an extensive analysis and learning from a huge amount of unsupervised data. That's why it's pivotal for big data analytics.
Such power of DL technology makes it a perfect strategy for businesses to improve visual object and speech recognition, object detection, drug discovery, and genomics. Therefore, DL is widely used to improve the following business operations:
Customer relationship management (CRM),
Human resources management (HRM),
Financial analysis,
Supplier management,
Fraud detection,
Distribution channels management,
and more.
Thanks to deep learning, financial modeling and other critical business processes are executed with far greater accuracy and security than standard applications in business.
Deep Learning and Business Use Cases: 
Affectiva – automated customer and community intelligence
Gridspace – sophisticated speech recognition (for ML-based solution for autistic children)
IBM Watson – predictive modeling: question-answering supercomputer 
Novartis, Atomwise – accelerating the process of drugs discovery
Zebra medical vision – building radiologist equipment
Reason8 – automating note-taking for business meetings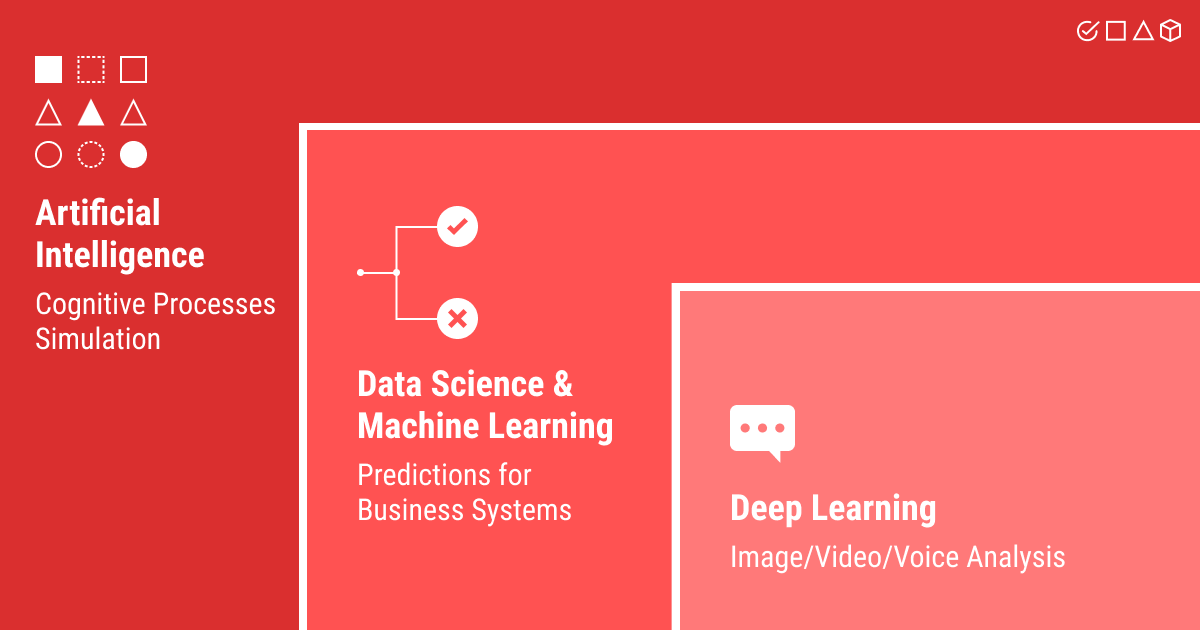 Key Takeaways on AI Business Strategy and New Digital Mindset 
The business productivity of companies committed to artificial intelligence is about to skyrocket. Today, AI is an essential part of business because it's agile to new experiences and can be easily modified to industry-specific needs. 
With the huge potential that it has, AI became a very appealing strategy for businesses worldwide that need help to compete in today's unstable, challenging, and highly demanding marketplace.
AI used in business is a virtuous cycle that makes both technology and employees the co-dependent players in the marketing field. AI in business operations facilitates workers' capacities to perform strategic and practical actions that, in turn, strengthen the digital power of AI. 
Businesses with AI are like digital virtuosos who develop useful applications based on accurate and clear data that optimize operations and create business value. Become a virtuoso yourself and start building your AI project today. Contact Label Your Data for more details about data collection, annotation, and model validation.
Get Notified ⤵
Receive weekly email each time we publish something new:
✔︎ Congrats! You are on the list.

Get Instant Data Annotation Quote
What type of data do you need to annotate?
Get My Quote ▶︎