Summary: Does AI Hold the Key to the Future of Sports?
Artificial intelligence has given a new impetus to one of the world's most popular, extreme, and unmatched industries — sports. This is supported by the following stats of the sports market research: the global AI in sports market is predicted to reach $19.2 billion by 2030, and grow at a CAGR of 30.3% from 2021 to 2030.
AI is steadily seeping through all areas of the sports industry, gaining traction across post-game analysis, in-game activity, and fan experience. Implementing AI is also a viable strategy for enhancing players' performance and advanced sports data analytics. AI can identify the maximum potential of the player, as well as the areas that still need improvement. How does this work in practice, you ask?
Technology is changing the way we used to think about sports. As we delve deeper, you'll learn about the many AI solutions for all kinds of modern sports. Keep reading to find out what these are, because we at Label Your Data have prepared a detailed overview of the most interesting, unrivaled uses of AI-powered technology in the sports sector.
So, let's get your game on!
Artificial Intelligence in Sports: Applications Across the Industry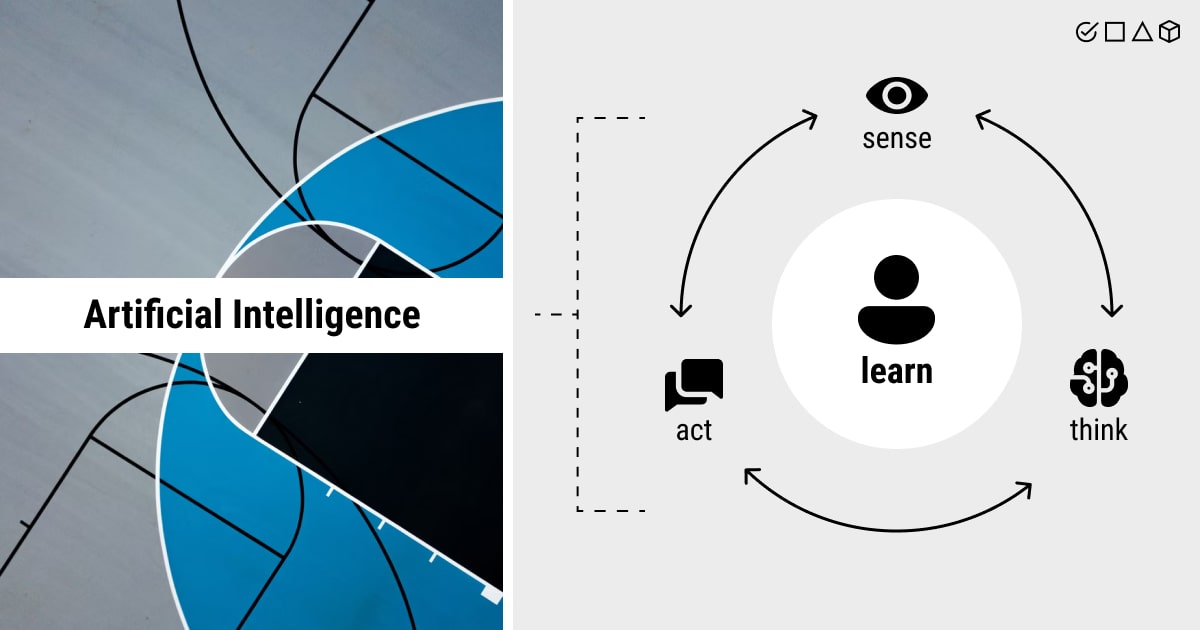 We are entering a whole new era of the sports industry, one that is increasingly dominated by AI and rapidly evolving technology. How much of an impact does this have on the sports industry?
First, AI brings automation and better decision-making to the table, which can be performed with no human involvement at all. This is true for virtually all industries transformed by AI. In essence, AI is a way to imitate and integrate some of the core human abilities into routine tasks, such as the ability to sense, think, and act. And, like with any AI project, it all starts with having quality sports data. One can obtain activity data from wearables and sports game equipment, peripheral devices, speech/text analysis from stakeholders, and other internal or external systems. Sports data is analyzed by using complex ML and DL algorithms to enable the smooth integration of AI into the sports sector.
What do we need sports data for? It's a valuable asset for coaches, players, and sports management teams to make better decisions for more effective outcomes of the game. Alternatively, data-rich applications of AI can automate the entire decision-making process in sports. What are these applications?
— Fan Experience & Media
Keeping the fans engaged in sports means keeping the industry alive. However, it takes much more than just playing the game well. A modern fan requires a personalized experience to stay digitally connected and, thus, provide new revenue opportunities in sports. AI-powered chatbots, smart assistants, video highlights, detailed commentary and analysis, and NLP-based automated journalism are all used by the most popular sports teams, like NBA, NHL, or tournaments like Wimbledon. This allows for more digitized content on the personal devices of sports fans, which is actively shared across multiple platforms, uniting millions of users.
— Training & Coaching
Preparing for a single game requires a significant amount of time and effort on the part of the players. It also requires a great deal of effort on the part of the coaches. With the advent of advanced technology in the sports sector, it has become much easier for athletes and coaches to train, track performance, and prepare the entire team for the upcoming game. Over the last few years, the number of AI-powered applications for tracking and evaluating physical activity, such as wearable tech or digital coaches, has increased, bringing AI closer to sports. ML algorithms will soon be able to utilize performance data and generate recommendations based on the target goals, including better biomechanics, nutrition, and customized training. Other possibilities of AI for smart training and coaching are enabled by CV techniques like human pose estimation for human pose detection in real-time.
— In-Game AI
The players and coaches aren't the only ones who benefit from AI in sports. Umpires, or referees, are also involved since they are the ones who ensure that all the rules of the game are compiled. The umpire's function has shifted from decision-making to on-field player behavior control, thanks to the development of AI-driven tech, notably the combination of camera technology and AI software. DL techniques are actively used to train computers to understand game strategies and provide faster and more effective tactics, which are currently being piloted within the NFL. However, retaining the human element in sports is still necessary to maintain high levels of fan engagement.
You can always leave all the data-related work to the experts! Send your data to our Label Your Data team, and we'll handle the task for you! Meanwhile, you can fully focus on your individual AI project in sports!
Now, let's take a closer look at AI's capabilities in different sports!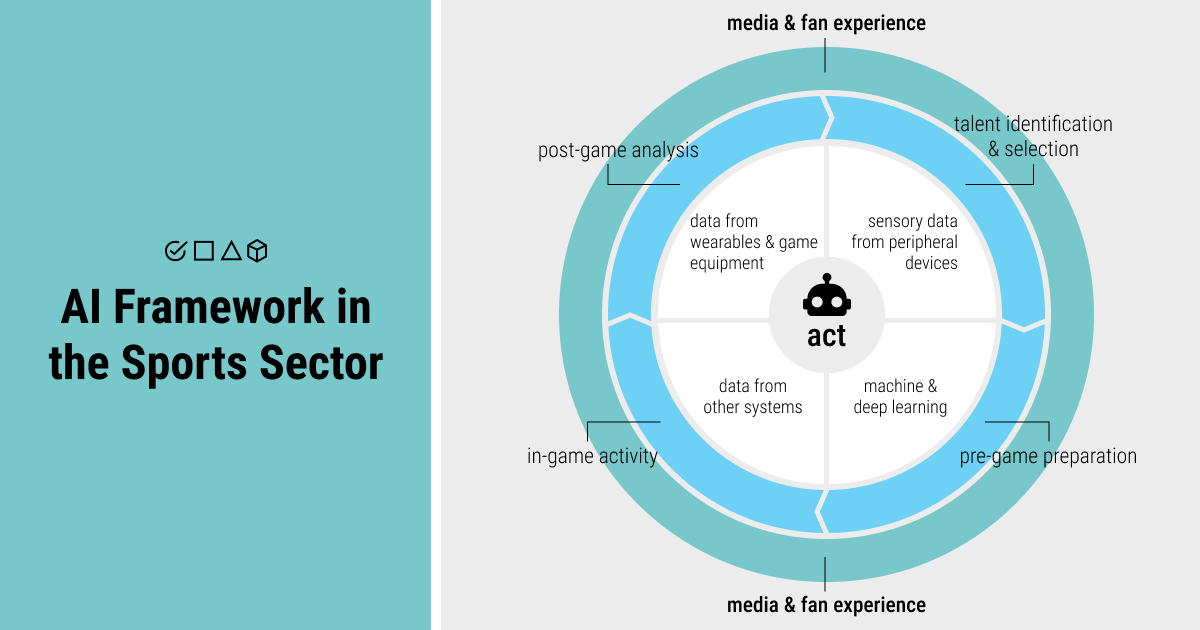 AI in Football
Football, aka soccer in the US and Canada, is arguably the most popular sport in the world. Advanced game statistics play a fundamental role in how the football sector operates in today's fast-paced world. It also shapes the current recruitment process in this area. But of course, analytics is not without data.
In football settings, the sprint pace, the number of passes, or the number of shots are the main factors to consider to get the right data for game analytics. This data is useful for coaches, who can use it to decide how to organize players on the field or make changes to a game plan for the most rewarding results of a football match. However, the process of integrating AI-powered technology into football has only recently been optimized with the introduction of tablets in the field for real-time data analysis.
How artificial intelligence is used in football?
Goal-Line Technology (GLT): If the ball crosses the goal line, GLT accurately detects human errors and alerts the referee through vibration to his watch.
Video Assistant Referee (VAR): Improves the game's efficiency by assisting referees in making better choices during football games using video footage and a headset connected to a video operation room. VAR was originally utilized at the 2018 FIFA World Cup, however, it's currently used in every Champions League game.
Near Field Communication (NFC): Telstar's NFC AI-driven chip was introduced at the 2018 FIFA World Cup, allowing users to interact with the ball using their smartphones for a more personalized fan experience.
Don't forget that AI is an umbrella term for the multitude of high-tech solutions that are applied in sports today. This includes sophisticated CV systems used for smart ticketing, automated video highlights, and optimized security cameras, as well as complex ML algorithms used to predict the success or failure of the game. We'll discuss these solutions in more detail very soon!
AI in Basketball
No less popular sport than football, basketball has also found a use for AI. The sophisticated technologies help measure the pass distances or even the player's speed. This way, AI in basketball augments the work of coaches, players, and sports commentators. It also allows for a deeper understanding of the basketball game through so much new data.
Basketball teams have mastered AI much sooner than the football teams. For instance, NBA players reap the benefits of AI through a CV-based app called HomeCourt. It helps players improve their basketball skills by tracking the ball, the players, and providing the shooting stats. Another company, Stats, was among the first ones to deploy a SportVu camera system in NBA arenas to track the players' movements. However, the abundance of sports data in basketball required more complex systems to extract meaningful information from it, which is why ML algorithms were soon applied to this type of sport.
AI also helps to deal with the language barriers among the NBA players using NLP technology. Case in point, the Sacramento Kings' chatbot called KAI (King's Artificial Intelligence) was used to engage with fans and answer their game-related questions in real-time.
AI in Baseball Data Analytics
In baseball, AI has made major changes to the process of scouting new players. By gathering data on the players, including their average speed, hitting angle, or throwing speed, recruiters can gain valuable information about each potential player. Baseball games have also been enhanced with advanced VR technology, allowing players to master their batting skills. But nothing would be possible without a proper understanding of baseball data, which is what sabermetrics is for.
Sabermetrics refers to the in-depth statistical analysis of baseball that requires a lot of data. Baseball indeed became one of the largest data-driven sports, where data plays a fundamental role in:
Optimizing pitch selection and anticipation
Defensive shifts and positioning
Line-up construction
Injury risk prediction
Roster construction
Players' performance development
Data analytics tools, such as TrackMan and Rapsodo, can collect and analyze more than 27 different data points per pitch, but they only provide a historical reference point. Thanks to AI, pitching coaches can perform simulations on almost 170 games, mixing historical data with current data, as well as automatically updating the analysis to predict future scenario development. Even MLB is using AI in partnership with Google Cloud to analyze data, capturing 25 million unique data points in an individual game! Baseball and data are a great match, don't you think?
AI in Tennis
Wimbledon, one of the world's oldest yet most renowned tennis tournaments, has been reinvigorated with AI. Here, AI has been used in the form of well-known IBM's Watson supercomputer. This technology has been trained to recognize the most crucial moments during the tennis match, allowing for a better fan experience and more accurate game analysis. IMB Watson tracks the noise of the crowd, senses their reactions and body language, and processes all this data to provide video highlights that are shared across social media platforms.
This obviously requires a considerable amount of labeled data (e.g., labeled tennis balls or labeled tennis court) to build complex algorithms and train the models for a specific task. For example, a tennis prediction model. It's quite difficult to do this on your own. So if you're working on an AI project in sports, don't hesitate to contact our team of annotation pros and get a free pilot tailored to your project's goals!
Machine Learning Solutions for the Sports Sector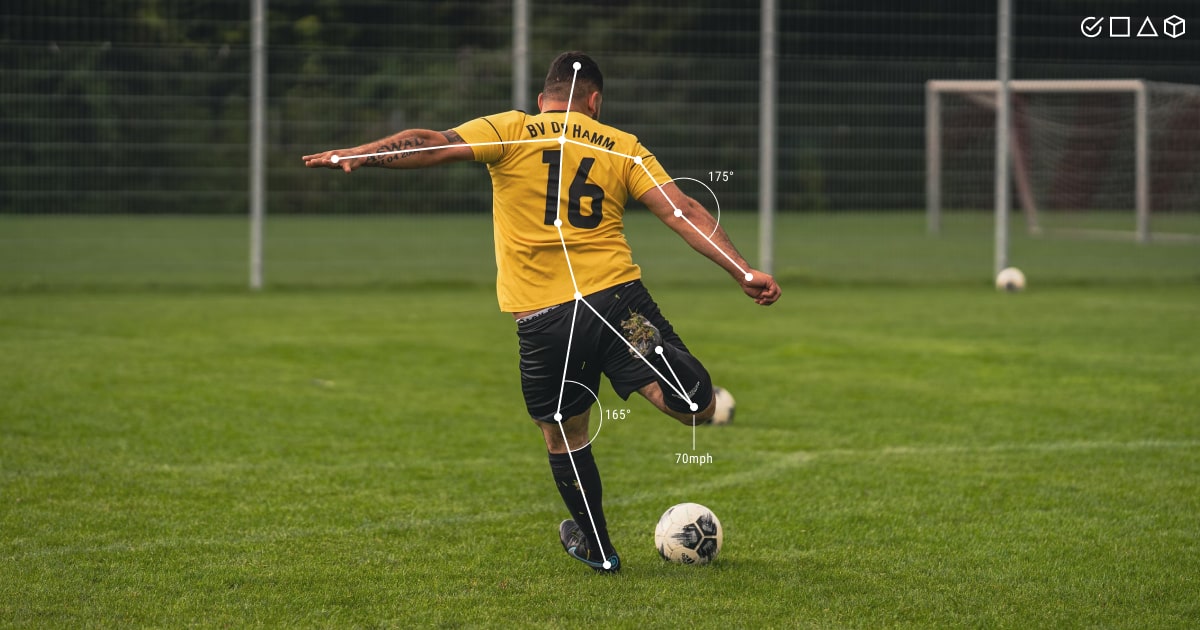 As a subset of AI, machine learning established a whole new, data-driven reality for the sports industry. People can obtain data from their bodies and movements to get a deeper understanding of their performance and physical endurance, and also get insights into their favorite sports games. Players, coaches, and referees benefit from ML solutions as well, which we've already discussed above. But there's so much more that machine learning has brought to sports!
ML can provide valuable information to improve player recruitment, as well as their performance on the field. Most importantly, machine learning enables technical support towards automation and digitization, which in turn, contributes to the sports market expansion. Since ML dominates the classification and prediction domains, it's commonly used for its unmatched predictive capabilities in sports, like injury prediction (supervised ML) or fan segmentation (unsupervised ML).
In general, sports analytics applies supervised ML algorithms, like Naive Bayes, decision trees, linear regression, and neural networks, as well as unsupervised ML algorithms, like K-means clustering and association rules. All these algorithms use sports data to generate insights on player performance and team efficiency. In addition, here's the list of the main sports areas where machine learning has left its mark:
Player scouting and development
Player projection
Injury prediction
Player performance prediction
Game strategy optimization
Enhanced decision-making
Fans engagement analysis
Ticket pricing
Computer Vision in Sports
With ever-evolving computer vision capabilities in today's tech world, the sports industry is facing a paradigm shift in the way it can benefit from data and optimize core business processes. Second Spectrum, for example, collects and codes a large amount of data for each of the NBA's 30 teams. Every player and ball movement is tracked and recorded by the cameras in 3D spatial data. In this case, CV helps coaches detect a tired player and, therefore, reorganize players on the field. Also, this data can be used to create interactive visualizations that help teams examine their performance and improve on the court.
Here are some of the main applications of CV in sports:
Player tracking
Sports broadcasting
Ball tracking systems
Automated video highlights
Detecting the speed and placement of a shot
GLT
Sports data evaluation
Self-training solutions
Label Your Data & Sports AI: Use Cases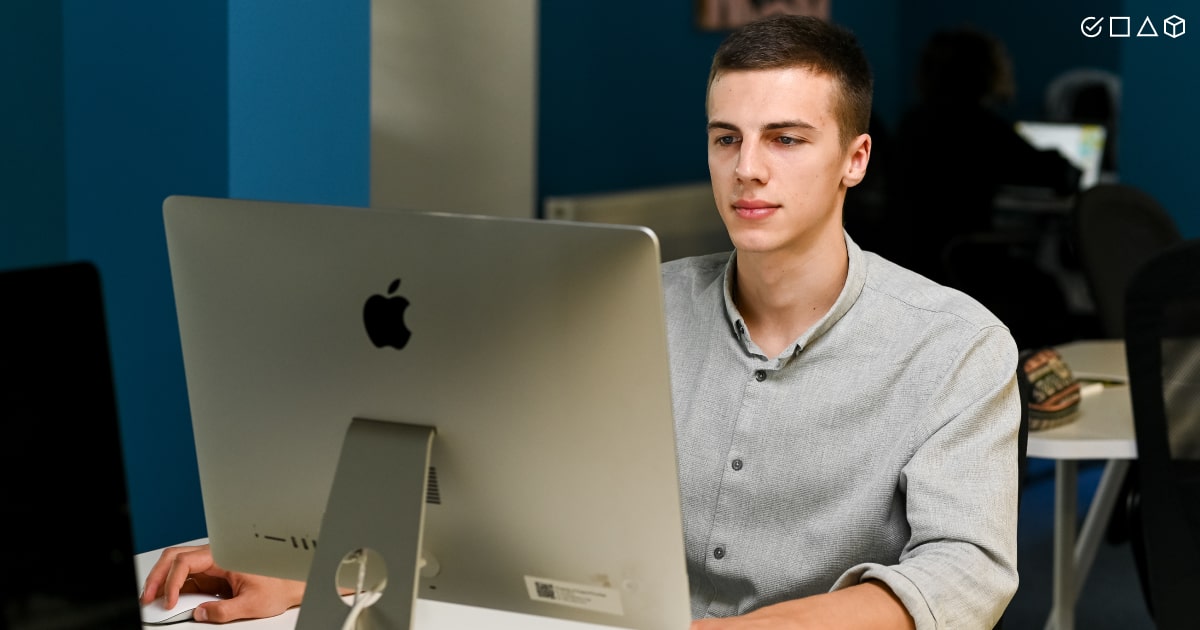 Our team of annotators at Label Your Data has worked with clients from a wide range of industries. Sports, however, has been one of our favorite projects to work on, since it involves a lot of data, interesting tasks, and valuable missions. Formula Student has been and still is a nearly two-year successful partnership, which quickly became a telling case worth learning from. We used two major annotation types, such as keypoints and bounding boxes, to bring to life the first-ever driverless race car of our partners. The Label Your Data team has also performed keypoint annotation and video data collection for several clients from the sports industry, who were working on AI-based home workout applications.
Let us know if you are interested in annotating your sports data by sending it directly to us! We provide a free pilot project, specifically designed in accordance with your AI project's goals.
Summary: Does AI Hold the Key to the Future of Sports?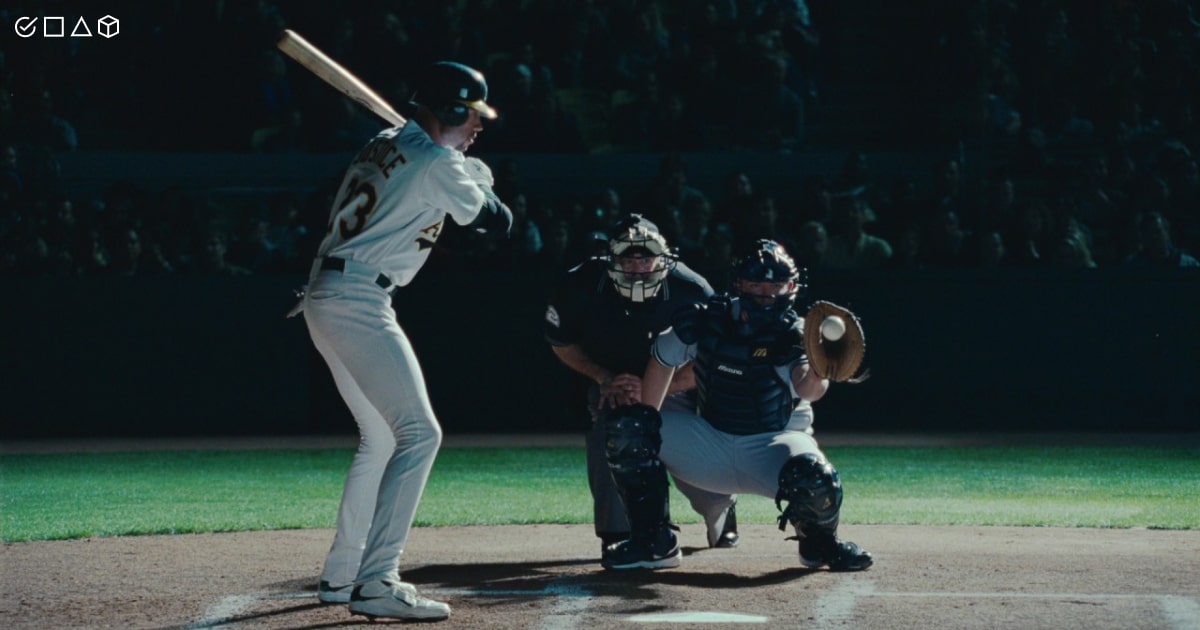 It's hard to doubt the power of AI, seeing how much it has brought to the biggest industries in the world. Sports are no exception. Although just starting out in sports, AI has already changed the sector beyond recognition. And it doesn't seem to stop evolving.
Artificial intelligence is making headway in the sports industry, boosting the competitiveness of the teams by a large margin. With such a broad range of applications, the whole sports sector will inevitably seek to AI to gain a competitive advantage over its competitors.
So, the question is, will AI one day completely control the sports fans' behavior or sacrifice the health of the players in favor of the team's victory? Is it just a matter of time? The future will tell.
Get Notified ⤵
Receive weekly email each time we publish something new:
✔︎ Congrats! You are on the list.

Get Instant Data Annotation Quote
What type of data do you need to annotate?
Get My Quote ▶︎